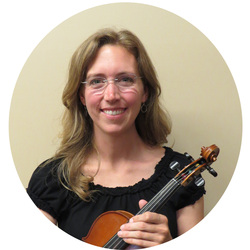 Tammy Clark
1st violin

Tammy currently teaches orchestra and music appreciation at Black River Public School in Holland, MI. She also has a private studio of violin students. She received a Bachelor of Music degree from Hope College in 1998 in both Music Education and Music Performance. During her time at Hope, she studied violin with Mihai Craiouveanu, acted as concertmaster of the Hope College Orchestra, toured overseas with the Symphonette, and participated in a violin course at Hengrave Hall in England. After graduating from Hope, Tammy studied privately with both Yuval Yaron and Renata Knific. She has taught orchestra in several area schools and played with the Westshore Symphony Orchestra for 14 years. She is also a member of the Amici Trio and is a member of the Holland Symphony Orchestra.


---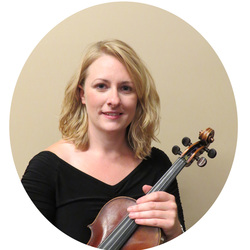 Jennifer Tuinenga
2nd violin

Jennifer is pleased to be joining the Brioso String Quartet. As a West Michigan native, she is excited to bring her love of music to special events in the area. She received her Bachelor's Degree in violin in 2007 from Hope College where she studied with violinist Mihai Craioveanu. She continued her studies in Long Beach, CA where she pursued a Masters Degree in performance, studying with Linda Rose at the Cole Conservatory of Music. After completing her master's degree, she worked as a freelance musician in Southern California, playing for many different ensembles, shows, and recording sessions. Some of her memorable experiences include playing for John Williams, performing with Dick Van Dyke, playing for a sell out crowd at the Hollywood Bowl. She has enjoyed playing traditional repertoire as well as film music, video game scores, and even Korean pop music. Since returning to Michigan in 2012, Jennifer has enjoyed sharing her love of music with students of all ages. She maintains a large private studio, which is where she spends most of her time. She is also an Assistant Principal violinist for the Holland Symphony Orchestra. When she is not teaching or performing, Jennifer can be found enjoying the great outdoors. Some of her favorite activities include: hiking, kayaking, dog mushing, and cross-country skiing.

---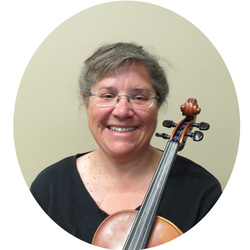 Laurie Van Ark
viola
Laurie has played the viola since the 6th grade. Graduating from Hope College, where she played in the orchestra, Symphonette and chamber ensembles, she has since played in the Pontiac, Warren, Ann Arbor, Northern Kentucky and Cincinnati Civic Orchestras. She earned her masters degree in Education Administration from the University of Cincinnati and is currently employed at Big Property Managment in Grand Rapids. Laurie has taught private viola lessons and directed church choirs. She now plays in the
Holland Symphony Orchestra
and sings in her church choir and also appears on the stage in Holland Civic Theatre productions.
---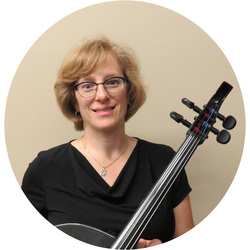 Ginger VandenBrink
cello
Ginger has played the cello since the third grade and has studied with Irene Sharp, Louis Potter and Robert Ritsema. She graduated from Hope College with a degree in Music Education and teaches private cello lessons. Ginger is a charter member of the
Holland Symphony Orchestra
and is also a member of the Calvin Community Symphony. She plays handbells and plays bass guitar with the worship team at her church, where she is also Director of Finance and Information Management.
---